AMC is one of the leading coating applicators of electrosurgical blades in North America
AMC is ISO Certified 13485:2016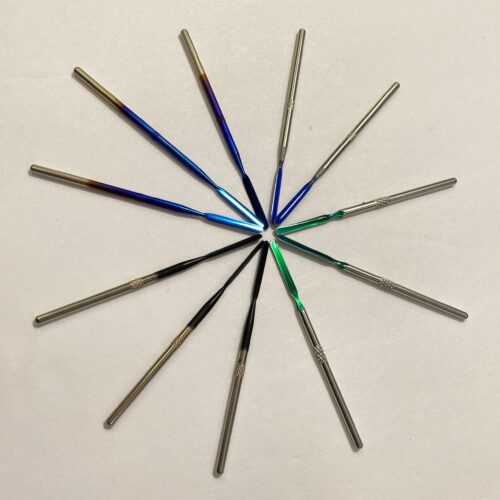 A wide variety of metal and plastic medical components can be coated with a silicone coating specific to the customer's requirements ranging in thickness from very thin micron finishes to heavier films measured in mils.  The result is a smooth, resilient, biocompatible finish that provides excellent lubricity, release and resists decomposition from heat and oxidation.
Silicone coatings and products represent the primary choice for biocompatibility in the healthcare and medical industry.  Both cured & non-cured silicone coating systems are ideal for items such as syringes, cannulas, hypodermic needles and electrosurgical devices.
Virtually every medical silicone coating project, whether spray or dip, presents a unique set of challenges that require a high level of expertise in developing a successful coating solution.  Over the past twenty years AMC has been developing complex proprietary application processes and equipment to provide silicone coated products that meet or exceed our customers' needs.
Properties:
Lubricity

Hydrophobic

Release

Biocompatible

Insulation – both thermal & electrical 

Heat & oxidation resistant

Suitable for dip or spray

Thin films

Cured & non-cured finishes
Applications:
Syringes

Hypodermic Needles

Electrosurgical Devices

Ophthalmic Surgical Devices

Dental Equipment

Hospital & Lab Equipment

Medical Electronics

Cannulas

Cutting Edges